As some of you know - I drive an hour each way to work. That is (at least) 10 hours a week I spend sitting in the car by myself with my mind going in a thousand different directions. Im CONSTANTLY thinking of blog posts, but by the time I get the chance to sit in front of a computer I can't remember a single thing I thought about - and I literally have the entire thing written out in my head. Ive tried recording my thoughts, but the problem is once I speak them out loud - my mind stops working and I can't remember everything I was thinking.
Anyways, I am always thinking about the blog, and recently I started to think about some different features i could have on the blog. For instance I have lots of "short" thoughts - things that are too long for an fb post, but too short for a blog post - and poof - thoughts for thursday!
But that will be debuted at a later week. This week, I am launching "Wednesday's Web Round-Up". I'm not loving the title of this feature - so if you have ideas - let me know! The general idea is there are TONS of things I read out there on the inter-webs, but I don't share it all because I don't want to hog people's fb news feeds (I do a good enough job of that with pictures and status updates). Instead, I will save them up and share them, with some comments by yours truly, all at once on a blog post.
This feature, just like any other feature I launch, won't be weekly - because I'm more realistic than to think Ill just magically have the time to blog - but hopefully every other week. Who really knows though, maybe this will be the only one, maybe Ill get around to doing it every week...
Anyways, without further ado - here are some of the interesting stories and videos I saw on the internet over the last couple weeks: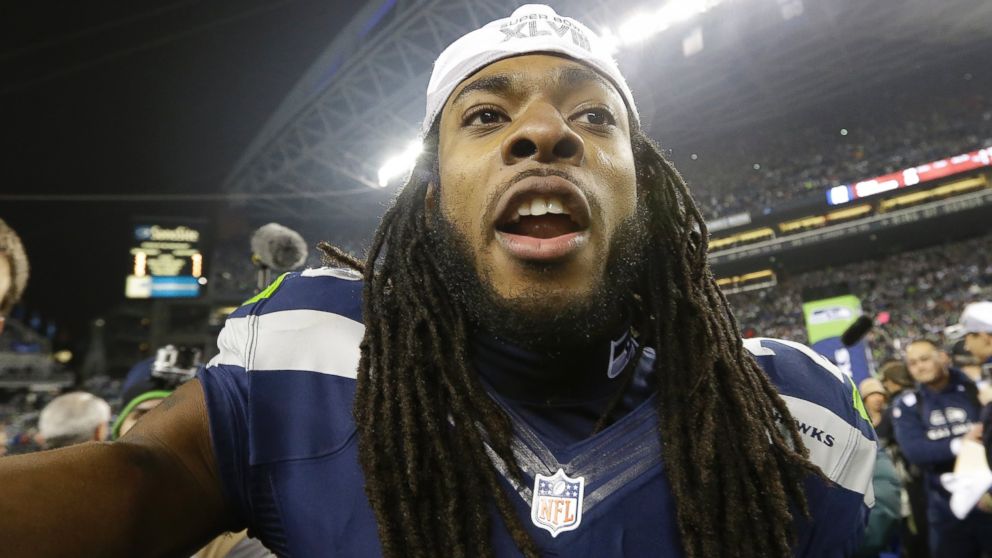 After Seattle's NFC Championship win, Richard Sherman has now become a household name - but not because of his play on the field, but because of his interview after the game. I thought the same negative things about him that you all did - but you should all read
this article
as it puts him in a whole new light.
This is me
through and through - all the way down to the nail biting...
I know I shared this on my FB feed - but it is totally worthy of another share. If you are Jewish and participated in a Jewish youth group (BBYO, USY, NFTY, etc), then
this is a must read
!
Check out this adorable talking husky!
Well, Ill leave you with those, and now that I have this going, ill get better about sharing good reads and watches :)